At VdoCipher, we have worked with thousands of online businesses for their secure video hosting. In this period we have developed a broad understanding of the video hosting requirements that businesses have. A number of our customers had previously tried to self-host video content. Here we share our learnings from working with our customers.
We see that in many cases, the first idea that comes to the video creator is to self-host videos. This means having an in-house team to handle video streaming & hosting technology. However, handling the video hosting on their own end is often not technically and economically feasible. A lot of businesses realize this only after spending valuable time and resources into developing an inefficient video hosting infrastructure. Many IT service companies that do not have video as a primary offering also come to this realization at some point.
Here we list the primary reasons as to why you should not self host videos.  Most of these recommendations apply to both high-budget and economy users, as both the service offerings and price points of premium online video platforms (OVPs) deliver better returns on investment than could be obtained from self-hosting videos.
What is Self Hosted Video?
In the context of video distribution, self-hosting video is the process of uploading and storing video files to your website or some other rented webspace.
Also, there are different ways to host videos on your website or blog. The most popular method is to use a video hosting service like YouTube or VdoCipher. These video hosting platforms allow you to upload your videos and embed them directly on your site. 
Self hosting videos is another way to host the videos on your own server. But it requires more technical work on your part but also gives you more control over the videos. You can choose how the videos are displayed. Finally, to host your videos, you can also use services like Amazon S3. It is a more expensive option but offers more flexibility and control.
Reasons Why Self Hosted Videos are Not a Good Choice
There are several reasons why self-hosted videos are not a good idea.
One of the biggest reasons is that they are not as reliable as hosted videos on a trustworthy video hosting provider. If your video hosting goes down, so do your videos. This can be a major problem if you rely on your videos for your business and marketing.
Another issue with self-hosted videos is that they can be costly. Hosting videos can be expensive, and if you're not careful, you may spend more than you would on a professional video hosting provider. When you are self hosting video content, you will have to pay for the bandwidth (data transfer), which could be significant.
Finally, self-hosted videos are prone to security risks. If your video is hacked, it could be illegally downloaded or may be used to spread malware or viruses. It could hamper your reputation and revenue generation and lead to low customer retention.
Server and CDN setup, Scaling, Automation for streaming
When hosting videos on static web pages, each time the webpage loads the video is loaded as well. Handling 100s of users loading your video player each minute would require multiple cores of servers and Content Delivery Network implementation. The video hosting infrastructure should have the capacity to serve users at peak times, when there are maximum users on the page.
It is a lot different doing these for static sites & video stuff. Handling multiple cores of servers, implementing CDN, ensuring it goes well during peaks and scales well, is a tough job. Here is an example to explain better.
Consider a webpage that hosts a 5-minute video, getting 100 pageviews in a minute. These 100 users who came within a minute on the web page were in real time loading the page and requesting objects from server. These server requests were being generated at different milliseconds – there were never 100 simultaneous users, they had loaded the page at different milliseconds. While all the other page elements are loaded at different times within the one minute window, in the case of video every user is simultaneously fetching content. For a 5 minute video all the users will be fetching content at same millisecond level from servers, overloading the server hosting your website. This can therefore overload the server, and lead to your website crashing. For this reason optimization of hosting infrastructure requires that your video hosting and website hosting be on separate servers. Setting up a separate server for handling videos would again require a whole new server setup process, adding to your responsibilities considerably.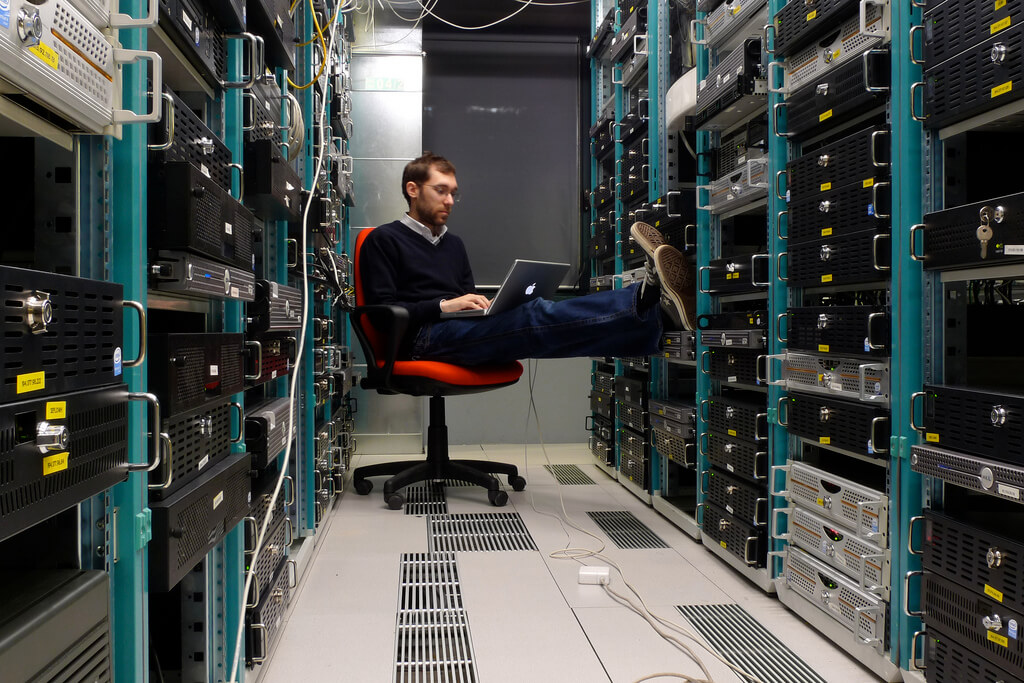 Protecting Videos from Download and Piracy
If you choose to self host videos , you would most likely be providing a direct video video URL from your video hosting server to the site. This can make your video vulnerably to download from a lot of free downloaders and plugins such as IDM and Download Helper. These plugins are widely available on the web, which leads to loss of revenue from content owing to video piracy. Secure Online Video Platforms would safeguard your content from online video piracy.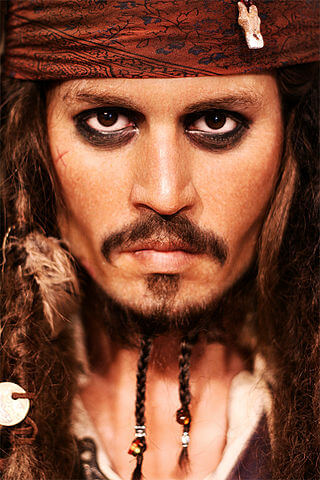 Encoding for multiple devices & Bitrates
Currently the video codecs segment is highly fragmented. Apart from Chrome, which supports almost all the popularly used codecs (H.264, WebM, Ogg), none of the web browsers supports all the major codecs. For instance, Safari and Internet Explorer support only H.264 encoding and not WebM or Ogg, whereas Firefox, the next most popular browser after Chrome, does not support H.264 codecs. When self-hosting videos, you would need to transcode specifically in each of the codecs. Encoding is again a server + CPU intensive process. A different file is needed when viewing a video on a phone and when viewing the video on your PC or HD television. You would need to transcode videos for desktop, iOS and android separately. Also encoding is required for different bitrates, so that your viewers can watch your videos across all devices smoothly and seamlessly.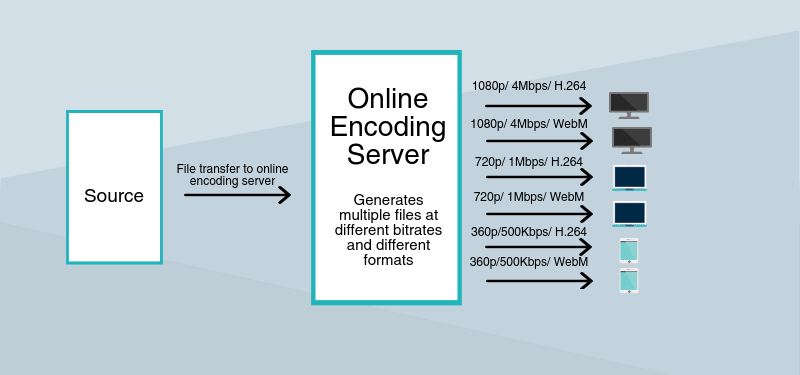 Video Player – Controls, Adaptive, Customization
Video.js is a JavaScript and CSS library that is used as an HTML5 video player. Using the Video.js library requires a great level of coding. For this reason it is recommended that you opt for a secure online video platform (OVP) over coding from scratch. Apart from the initial setup, additional customizations required are adding desired colors, themes, bitrates, sizes and adaptation to aspect ratio. This customization is required to allow video playback across multiple devices and browsers.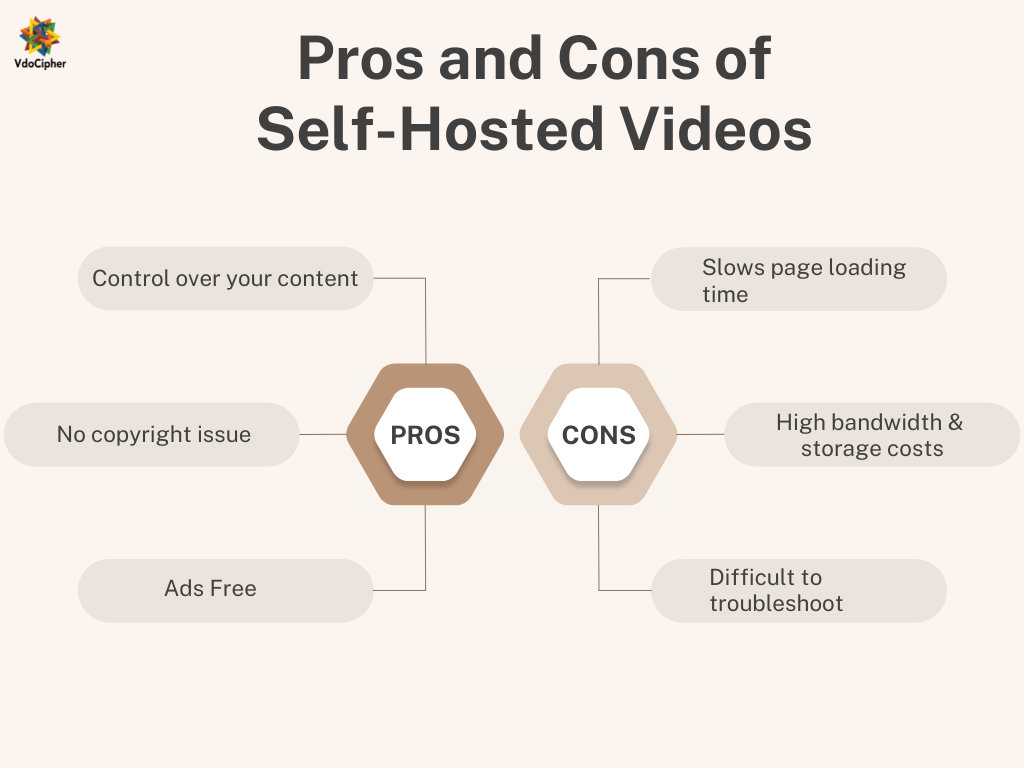 Costs of Large development team & Time to launch Video business
If you are willing to setup your own video infrastructure in-house, it is important that you look at the bottomline of costs and time of development. This includes spending on the development team, at which point you would need to understand salary costs of developers. Besides, in-house development would take months to launch, in which period you would need to bring together a team for setting up the video infrastructure and understanding the hosting requirements. Besides the one-time setup costs, you would need a dedicated team to troubleshoot problems. VdoCipher online video platform has the necessary video infrastructure, and our support ensures that your videos faces minimal downtime. You can get started with using VdoCipher in just about 10 minutes, and can integrate your website with our hosting service in 3 days, with full support from our customer experience team. VdoCipher uses AWS & Akamai at backend to ensure great cloud availability.
Still not convinced? Shawn Hesketh at WP101 has written a comprehensive post on why you should never host your own videos.
For a full version 30-day free trial of our secure and reliable streaming solution, register for a free demo at www.vdocipher.com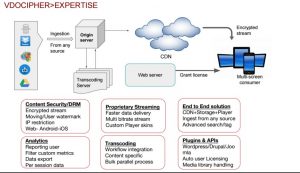 FAQs
What is the difference between self-video hosting and professional video hosting services?
Professional video hosting services usually offer more storage space and bandwidth, as well as better security and video player with added functionalities. They may also offer more advanced features, such as the ability to stream live videos or directly embed videos on your website.
On what factors does a video's bandwidth consumption depend?
For a specific video, calculating the bandwidth usage mainly depends on the video's resolution, bitrate, and length.
Why are self-hosted videos insecure compared to videos hosted on commercial hosting platforms?
Self-hosted videos may be more susceptible to unauthorized access and malware attacks, as they are often not as well-protected as those hosted by a third-party provider. They are highly prone to video piracy or illegal distribution as they are not securely encrypted. In case of the hosting server crashes, the self hosted videos are likely to be deleted or lost.
Supercharge Your Business with Videos
At VdoCipher we maintain the strongest content protection for videos. We also work extremely hard to deliver the best viewer experience. We'd love to hear from you, and help boost your video streaming business.
Free 30-day trial →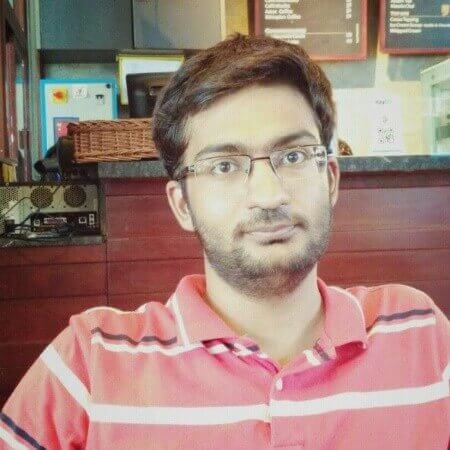 CEO, VdoCipher. Writes about video tech, ed tech and media tech.