Video tutorial followed by text tutorial
Text Tutorial on replacing/swapping a video with another:
If you want to replace an old video with another you can use this option. The updated video will be visible on your website instead of the old embedded video without changing the embedding settings.
These are the steps you need to follow-
1- Go to the edit option given in front of the video you want to replace with another video.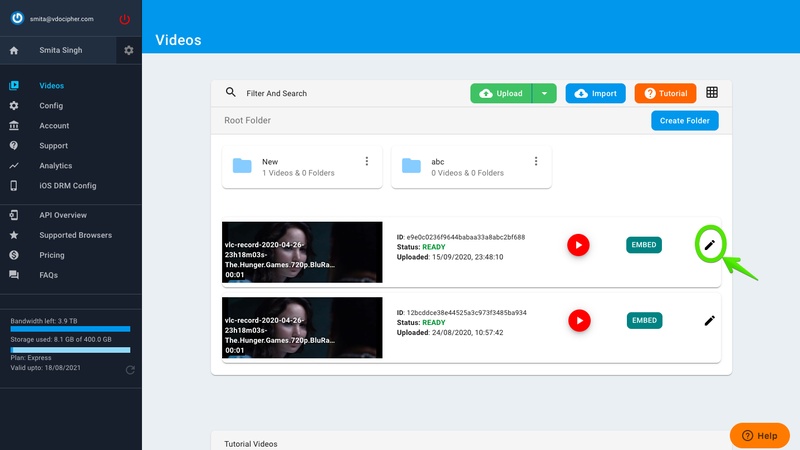 2- Select the swap id option given on the top bar.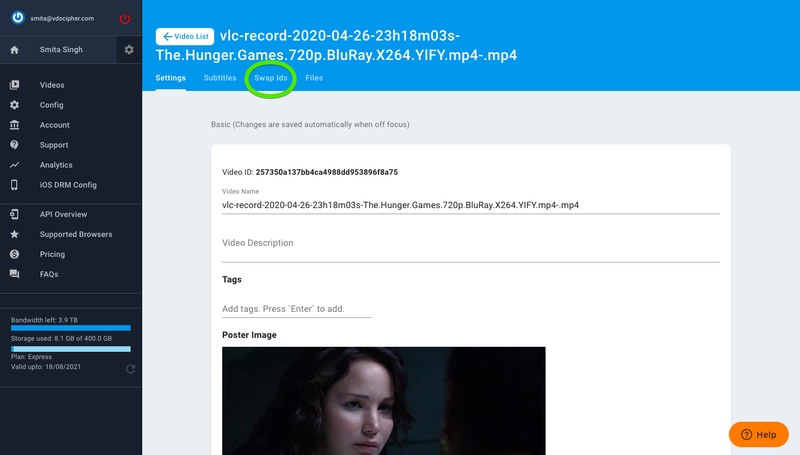 3- Select the video you want to update from the list.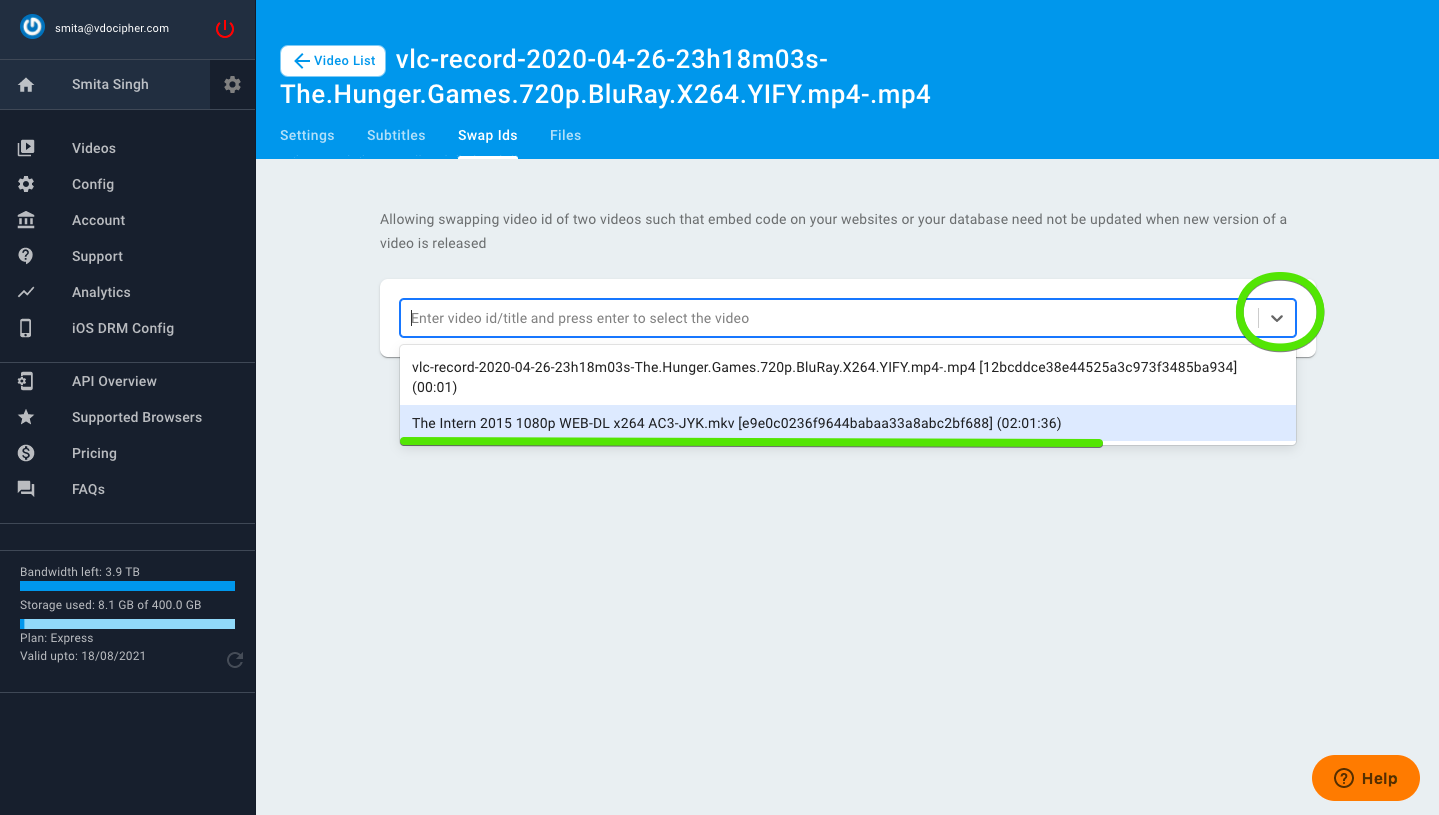 4- Click on the swap id option.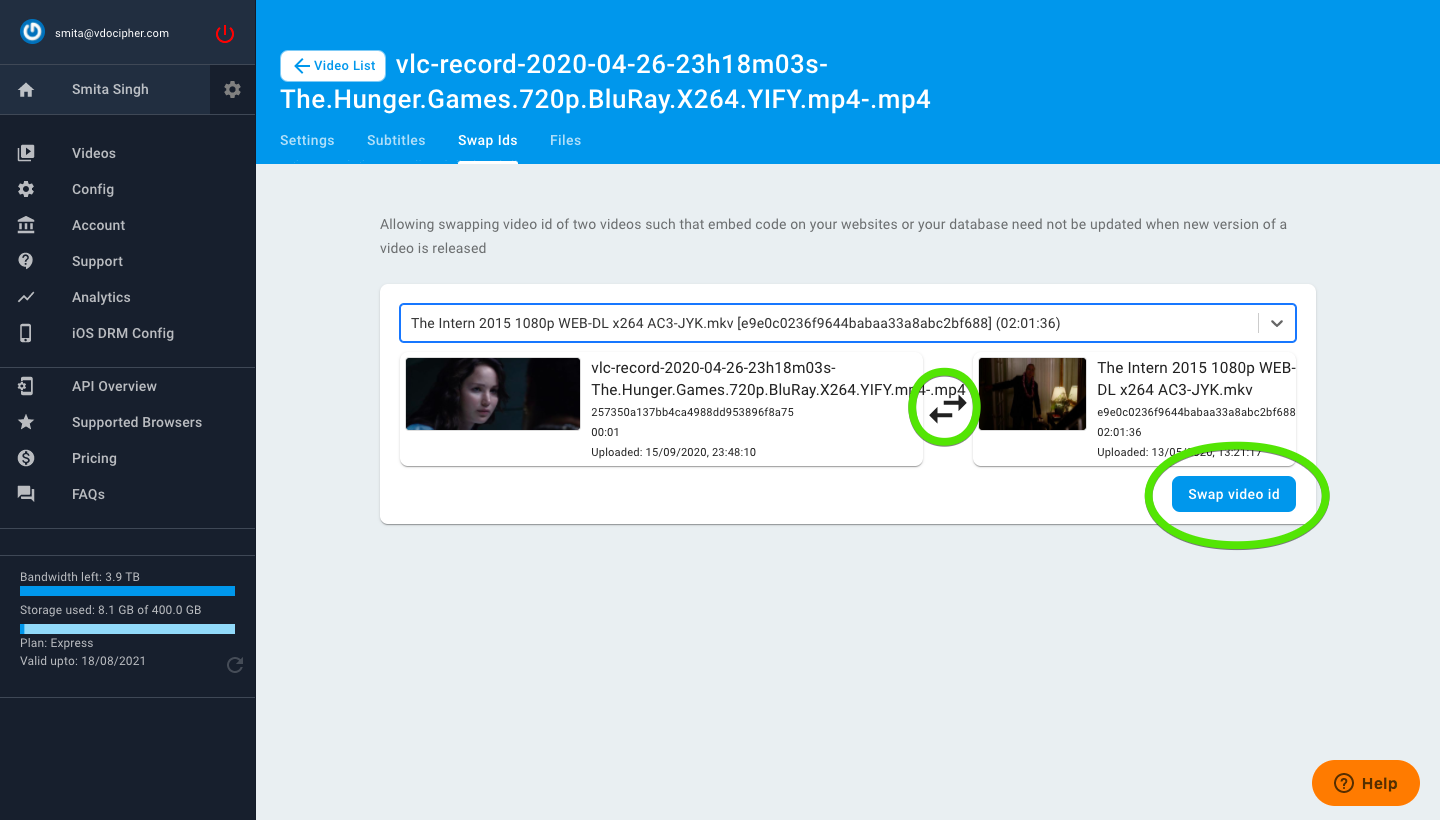 5-Go back and check the list and check the videos.
Supercharge Your Business with Videos
At VdoCipher we maintain the strongest content protection for videos. We also work extremely hard to deliver the best viewer experience. We'd love to hear from you, and help boost your video streaming business.
Free 30-day trial →